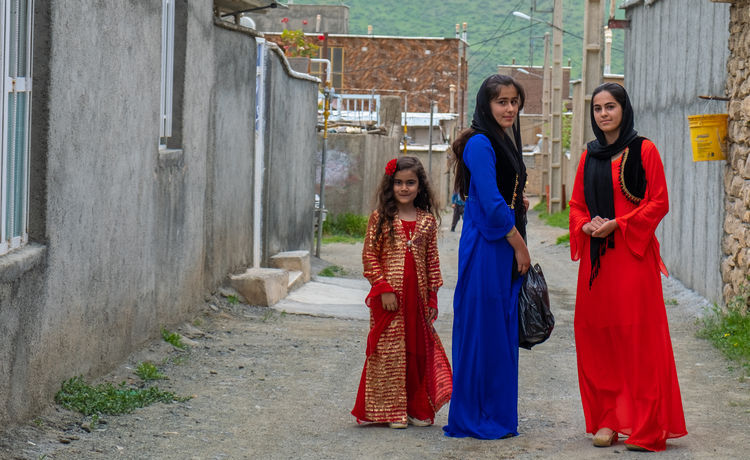 Kurdish people are an Iranian ethnic group of Middle East. By history, they have inhabited mostly in mountainous regions, such as South of Lake Van and Lake Urmia. This is just one province in Iran called Kurdistan and is not self-ruled. Just one-fourth of the areas in Iran is inhabited by Kurds. They are lots of things to learn about their culture, rituals, ceremonies and dressings, so nothing is more real than staying in the rural areas for a week. We invite you to this inspiring tour.
NOTE : This package is revisable on your request.
NOTE : This tour's accommodation is mostly in rural houses.
NOTE : Because of the mountainous roads, all distances may take longer to drive.
Arrival in Iran
Arrival in Tehran. Welcome by our agent and transfer to the Mehrabad Airport and fly to the city of Sanandaj.
Optional extras if the time allows.
Accommodation: Sanandaj
Sanandaj to Hawraman by road (155 km)
Drive toward the village of Hawraman. In the beginning of Hawraman Area (Uraman Takht District), you will visit the Dezli Village and also Kamaleh Village.
Hawraman Village
You are here to meet the local people. Nothing can be found more real than being with the pure and humble rural people; you will pass your day with the Kurdish culture and enjoy the beauty of nature.
In the middle of spring and winter, there is Pir Shalyar ceremony which is held in 3 days. It will be included in your package if the travel date matches.
Hawraman to Hajij Village (37 km)
Full day visit to beautiful Kurdish Villages of Bolbar, Selin Village and stop in Hajij village for overnight. They are among the most precious eco attractions as well as historical potentials, stair villages with lots of springs, pastures, and plains full of flowers especially in Springs and Summers.
Accommodation: Hajij village
Hajij to Palangan by road (170 km)
Drive toward Palangan village located in very tight gorge. You will be here to enjoy the view of the village from the top of mountain, see the stair- style village in the skirt of mountain.
Palangan to Deyvaznav Village
Continue to the Deyvaznav Village through Shouse village –road (not asphalt) and drive back to Palangan.
Palangan to Kermanshah by road (124 km), flight to Tehran
Drive directly through Kermanshah and then take the flight to Tehran. Drop at the international flight (if applicable)
Departure Day
Drop at IKA airport for outbound flight.
Optional extras if time allows.
Package Introduction
Start: Tehran
Finish: Tehran
Duration: 7 days
Style: private
Physical rating: *