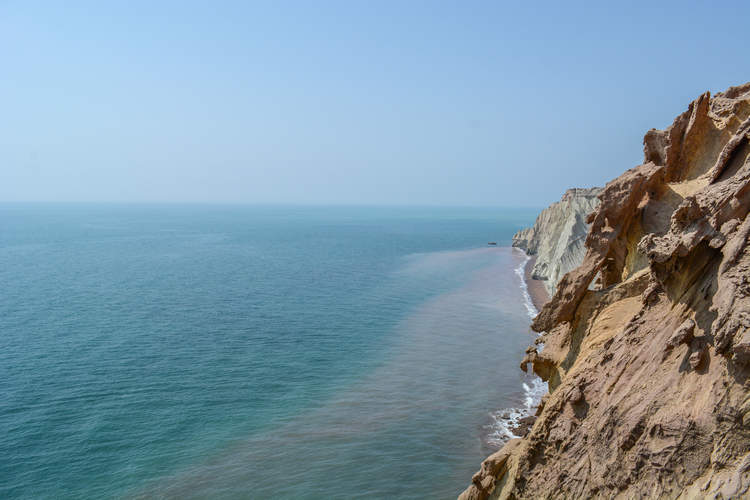 You land on the largest Iran Island in the heart of Persian Gulf, fueling up with seafood, lighting on geological and ecological treasures, diving, shopping, and being fascinated.
NOTE : This package is revisable on your request.
NOTE : It saves time and money if you enter or depart through Qeshm Island.
Arrival in Iran
You will reach yourself inside the Qeshm Island through the Island airport or any connected flight from any city of Iran.
The weather and Sea condition is checked for very exciting experience of diving during your stay in the largest Island in Iran (pre-plan for diving tour). You will explorer the Bandar e Laft, Mangrove Hara Jungle, Tabl Village to have very delicious Seafood in Mr. Amini's house and beautiful preserved area of Chahkooh Canyon.
Accommodation: Qeshm Island
Qeshm Island
You will have full day excursion to Naaz Islands, Khorbas Cave, Valley of Stars, Sib Deraz Village, Qeshm Crocodile Park and Hengam Island.
Accommodation: Qeshm Island
Qeshm Island to Hormoz Island by ferry
Reaching to this untouched natural Island to visit Tandis – ha Valley, Rainbow Valley, Portuguese Fortress, Eagle Valley, and have the chance to see the view of the island from Strait of Hormoz. Go back to Qeshm Island.
Accommodation: Qeshm Island
Optional: flight back to another city or take the outbound flight
Package Introduction
Start: any city/ Qeshm
Finish: any city/ Qeshm
Duration: 3 days
Style: private
Physical rating: *