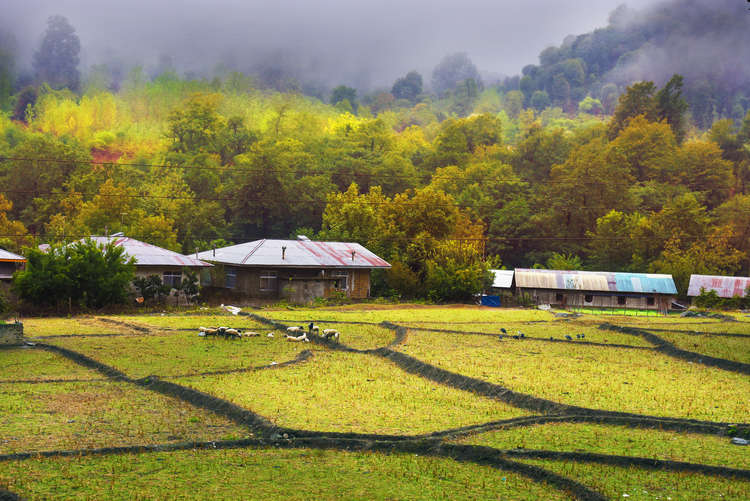 Beyond luxury trips and modern cities, hidden heaven exists. The most beautiful drawings, shapes, creatures and climate are waiting for you to grasp them. They are not unattainable, oppositely very close to us to be seen. The most highlighted attractions of four marvelous, different and nature- based neighbor provinces are covered in this package.
NOTE : This package can be revised to your request.
NOTE : Entering or departing through Tabriz saves your time and money.
NOTE : This package can be arranged oppositely as well
Arrival in Tehran, the capital
Welcome by our agent and transfer to the hotel.
Optional extras if the time allows.
Accommodation: Tehran
Tehran to Tabriz flight (1:05 h)
Take the morning flight to Tabriz City. In Tabriz, you will visit Azerbaijan Museum in the center of the city, Blue Mosque which is covered by high marble slabs and some parts of it were ruined in an earthquake. You continue with El Goli Complex and also great bazaar of Tabriz as UNESCO world heritage. You can buy Iranian hand- made carpet in this bazaar if you are interested.
Tabriz to Maku by road (268 km)
Visit to the unique Rock Village of Kandovan 40 km in south of Tabriz and then continue to the city of Maku. Rest in Maku.
Maku to Kaleybar by road (427 km)
Visit the UNESCO world heritage of Black Church (St. Thaddeus) and Dzordzor Church and then continue to the city of Kaleybar.
Kaleybar to Sareyn by road (250 km)
In early morning, you climb up Babak Fort with 2300 meters height built in Sasanid Dynasty. Continue driving to the Spa city of Sareyn.
Sareyn to Astara by road (302 km)
You will first start with spa and then continue to the city of Ardebil, 30 minutes far from Sareen, and visit the UNESCO world heritage of Sheikh Safi al- Din Mausoleum. Continue toward Astara through Heyran Ghaut which is called one of the most marvelous cities of Iran to drive through.
Astara to Talesh by road (72 km)
It may seem a very short drive, but there is an exciting stop in Subatan county 36 km northwest of Talesh. Subatan is considered a very untouched and original village, as there is no electricity or water resources as well as any network coverage or mobile connections. Some hours passes in the most genuine place, far from any daily work and routines may be very rare events in our life.
Talesh to Masal by road (60 km)
You are now in the vicinity of a lost heaven, in the status of beauty. Enjoy visiting the district and have some trekking and hiking.
Accommodation: Masal or Fuman
Masal to Tehran by road (372 km)
Drive back toward the capital, Tehran, through the nice village of Masouleh with unique architecture built in the mountain in a way that both roofs and courtyards are pedestrian areas.
Departure day
Transfer to the Airport or continue your trip….
Optional extras if time allows.
Package Introduction
Start: Tehran / Tabriz
Finish: Tehran
Duration: 10 days
Style: private
Physical rating: *