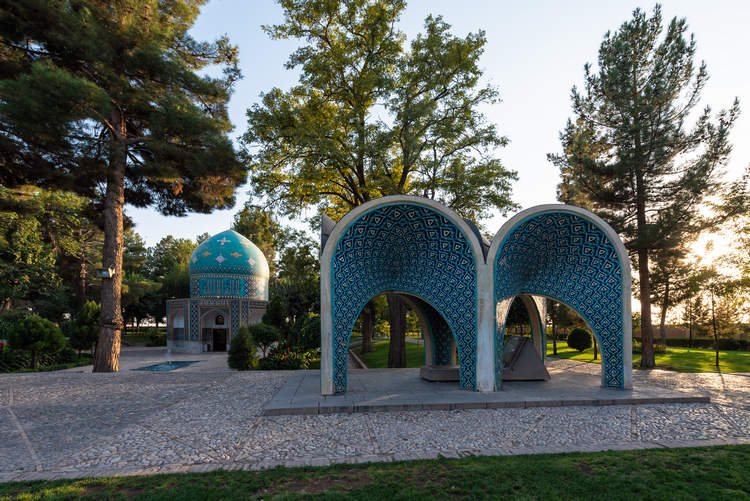 Iran is a strategical country with very suitable land and sea borders, acts as a connector of 7th biggest country in the world; INDIA; to middle east, Silk Road and Central Asia. There have been many of you experienced such a wonder with us so far. We invite others to this challenging trip.
NOTE : The bicycle riders should know that some parts of the distances between two destinations should be driven by car due to long distances; also there is no especial bicycle riding path.
Arrival to Sea Border, Landing Craft to Qeshm Island
Arrival by ferry from Sharjah to Bandar Abbas around noon (maybe sooner). Do the customs process and drive toward a good restaurant. After fueling up with a delicious sea lunch, you will start visiting the Persian Gulf and have short excursion inside the city. You continue to catch the landing craft to Qeshm Island.
Accommodation: Qeshm Island
Qeshm Island
The weather and Sea condition is checked for very exciting experience of diving during your stay in the largest Island in Iran. You will visit Bandar e Laft, Mangrove Hara Jungle, Tabl Village to have very delicious Seafood in Mr. Amini's house and beautiful preserved area of Chahkooh Canyon.
Accommodation: Qeshm Island
Qeshm Island
You will have full day excursion to Naaz Islands, Khorbas Cave, Valley of Stars, Sib Deraz Village, Qeshm Crocodile Park and Hengam Island.
Accommodation: Qeshm Island
Optional: If you have time, one more full day is added to visit Hormoz Island as well.
Qeshm to Kerman by Road (522km)
Experience diving tour and say goodbye to this beautiful Island. Continue to the first historical city of Iran, Kerman with the hottest spot in the world (522 km). Rest in Kerman.
Kerman Excursion
After good and enough sleep, you start with the city excursion by Ganjali Khan Complex located in the old part of the city dates back to Safavid-era. Ganjali Khan Complex is composed of a square, a caravanserai, a bazaar, a mosque, a bathhouse, a school, a mint, an Ab anbar (water reservoir) with Isfahani building Style. You will be busy for the full day and may have time to visit Jabalieh Dome in the evening. It is also called Gabri Dome.
Mahan Excursion (39 km) and Shahdad Desert (2 h)
Start at 8:00 a.m. to head to Mahan City famous for Shazdeh beautiful Garden in desert district as well as the tomb of great Sufi leader Shah Ne'emat Ollah-e-Vali. You will eat lunch in Mahan and become ready for tour in Shahdad Desert. You will go to the heart of Kalut Shahdad Desert. Drive back to Kerman.
Kerman to Yazd by road (366 km)
After fueling up with nice breakfast, it is time to check out for driving to Yazd. It is claimed that Yazd is the oldest living city on Earth, which is difficult to verify but the features point out that it has been inhabited 7000 years ago. En route, you have the chance to visit the Rocky Village of Meymand in Shahr-e Babak County. In Yazd, you will see many badgirs or wind catchers, Amir Chakhmaq Complex. Soon go to hotel and rest after one full busy day.
Yazd excursion
Today you will continue Yazd excursion with Tower of Silence built by Zoroastrians for excarnation, Fire Temple, Dowlat Abad Garden with the tallest country's wind catcher, and Pahlavani and Zoorkhaneh rituals. Free some time in Yazd bazaar.
Yazd to Shiraz by road (445 km)
It is time to hit the road but with some stops in Abarkuh to see the Sarv-e Abarkuh or Cypress of Abarkuh called also Zoroastrian Sarv with a height of 25 meters and 11.5 meters at its trunk. The next stop is at UNESCO world heritage of Pasargadae 118 km before the city of Shiraz. Describing Pasargadae and Persepolis in some sentences is nothing, you are highly recommended to visit them in person and learn of their history. Rest at Shiraz hotel.
Shiraz excursion
In the city of poets and poetry, you will have the walking tour to beautiful Nasir-ol-Molk (Pink) Mosque; the Arg-e-Karim Khan built in Zand Dynasty. Shopping and visit Vakil old bazaar and Saraye Moshir with its courtyards, Caravanserais, bathhouses and old shops. Narenjestan Palace, Shah Cheraq Shrine to see the Muslims praying. In the evening, you have poets' tour to the tombs of Hafez and Saadi, the Persian poets, the memorial structure and the nice gardens.
Shiraz to Isfahan by road (485 km)
Early drive toward Isfahan. After driving 61 km, have a stop for some hours' excursion in great UNESCO world heritage of Persepolis, just see and enjoy the wonders. Continue to Isfahan, having chance to write your comments and memories on what you have seen.
After dinner, have walking tour to the old bridges of Isfahan: Khaju and Si-o-se-pol
Isfahan excursion
Isfahan retains the past glory and famous Islamic architecture. You will spend the entire day in Naqshe Jahan Sq. (UNESCO world heritage) that is the second largest city square in the world. The other historical monuments are Sheikh Lotfollah Mosque in the East of the square, built by the purpose of private mosque of Royal court. In the south side of the square visit to Imam Mosque, formerly called Shah Mosque. Opposite to Sheikh Lotfollah Mosque is a grand palace called Ali Qapu Palace. It is forty-eight meters high and there are seven floors, each accessible by a difficult spiral staircase. It is an opportunity to purchase unique artworks in Bazaar of Isfahan, which is one of the oldest and largest bazaars in the Middle East.
Isfahan to Tabas by road (582 km)
Before you leave Isfahan, have a short visit to Jameh Mosque, and walking in Armenian quarter of Isfahan, called Julfa including Vank Cathedral. Be ready for a long drive toward South Khorasan Province. Desert city of Tabas was formerly called Golshan and has lots of date and citrus trees.
Tabas to Naishabour (484 km)
Very exciting tour to Morteza Ali Canyon, do not forget extra clothes and sport sandals to walk through the hot spring. It is 27 km far from Tabas in Khoro village. You will become fresh in the heart of desert. Visit to oasis and then drive toward the city of Naishabour.
Accommodation: Naishabour
Naishabour (Nishapur) excursion
They are a lot to see in this not very big city. First, you visit the Mausoleum of Attar of Nishapur, the tomb of Kamal-ol-Molk, Shah Abbasi Caravanserai and Wooden Village in Naishabur.
Naishabour to Mashhad by Road (128 km)
Mashhad is the highlighted religious city of Iran with lots of Muslim travelers from different countries all over the world. The eight Shia Imam is buried in Mashhad, so Imam Reza Shrine is the most popular and tourist-absorbing element of this city. Mashhad is also called the city of Ferdowsi, the Persian poet composed Shahnameh. During your visit, you explore Goharshad Mosque, Imam Reza Shrine Museum and Tomb of Nader Shah. Experience the water Park of Mashhad as fun.
leave to Border (around 200 km)
Based on the connected border of Iran to Turkmenistan (Gaudan, Bajgiran, Sarakh) that you choose, the transfer will be done. The customs is open until 16:00
Package Introduction
Start: Bandar Abbas
Finish: Iran -Turkmenistan Border
Duration: 16 days
Style: private
Physical rating: *